Inspired by Lay Zhang, an Indonesian fan wrote the romance novel, "My Lecturer, My Husband" which will now be made into an original movie.
On the 17th of July, the news brought much joy to fans of Lay Zhang globally and also back in China, where it trended 5th place at its peak on the Weibo hot search.
Lay Zhang served as the inspiration for the novel, "My lecturer, My Husband"
According to Indonesian media, the story was originally published on Wattpad where it now has over 6.3 million views. At the very beginning, the novel written as a fanfiction with Zhang Yixing as its main character – the stoic and rigid lecturer.
The novel has since been published into an original story, where the main character has been renamed to "Sadewa Bentara Arya" in order to avoid copyright infringement and also to ensure that it was in line with the Indonesian culture. The male-lead in the movie will be played by the famous Indonesian actor, Reza Rahadian.
Many fans of Lay Zhang in China considered this a glorious achievement by the idol, as he was able to bring about a positive impact in the lives of his fans with his influence.
Back at home, famous Indonesian celebrities like Fedi Nuril, Tatjana Saphira and Dewi Sandra also congratulated the author for the spectacular achievement.
Fans of #LayZhang are happy to learn that he has inspired an Indonesian fan, @Gitlicious95 to publish the novel "My Lecturer, My Husband."

The novel will now be made into an Indonesian film with Reza Rahadian as the male lead! pic.twitter.com/Jg41jAkLDV

— Daily Cpop News (@DailyCpop) July 16, 2020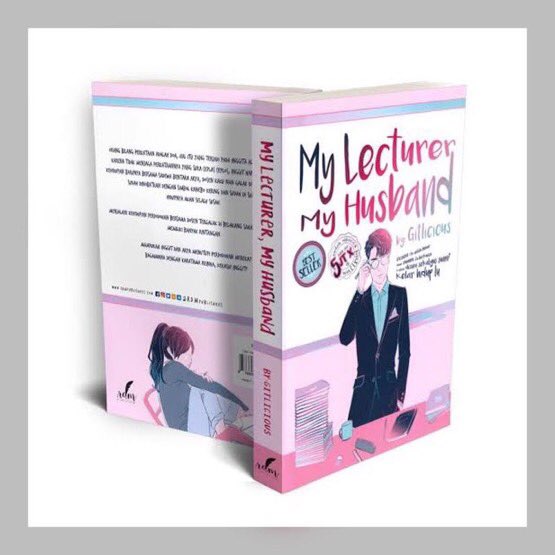 The novel is written by the Indonesian fan, Gitlicious.
Netizens in China could only rave about this wonderful achievement, with comments such as "Awesome! This is the right way to chase your idols" and "[The] Producer really leaves an indelible impression in our hearts~"
Congratulations once again to Lay Zhang and Gitlicious for this amazing feat!
---