On 7th January, two members of The Untamed Boys (T.U.B.S), Song Jiyang and Zheng Fanxing announced their departure from boy group, originally formed following the conclusion of the hit drama, "The Untamed."
The news was announced through the official T.U.B.S accounts on Weibo, Facebook and Twitter as well as personalized statements by both Song Jiyang and Zheng Fanxing on their own Weibo accounts.
This came about just after the release of their official video for 'The Beauty of Following Our Hearts' featuring Daniel Powter.
The reasons cited for the departures were due to busy schedules and a desire to focus on their acting career. An T.U.B.S official statement expressed sadness at the decision. However, it also emphasized respect and understanding with well wishes towards Song Jiyang and Zheng Fanxing's future endeavors.
Song Jiyang Thanks Fans For Their Support
In a Weibo post, Song Jiyang wrote to the fans of T.U.B.S:
"To T.U.B.S. fans:

Hello everyone. Due to personal reasons, I haven't been working alongside the other members for awhile, so I am really sorry to announce that I will also not be able to participate in future T.U.BS. activities from now on. I'd like to say thank you to NSMG and Luffy, they have always taken great care of me, working hard in preparing our performances, giving their all for every event and also allowing me to experience various different fields that I wouldn't have been able to be myself. Thank you to all the staff, you have worked hard! 

And tot he members who I attended events with, thank you for always taking care ofme, Working with you guys has been such a blast and I hope that I'll be able to work with you guys again if such an opportunity arises. I hope we will all continue to work hard! Last but not least, thank you to our fans for your love and acceptance. Please keep supporting T.U.B.S. as well as the official MV "The Beauty of Following Our Hearts" by the members. All the best~"
Zheng Fanxing Writes A Letter of Thanks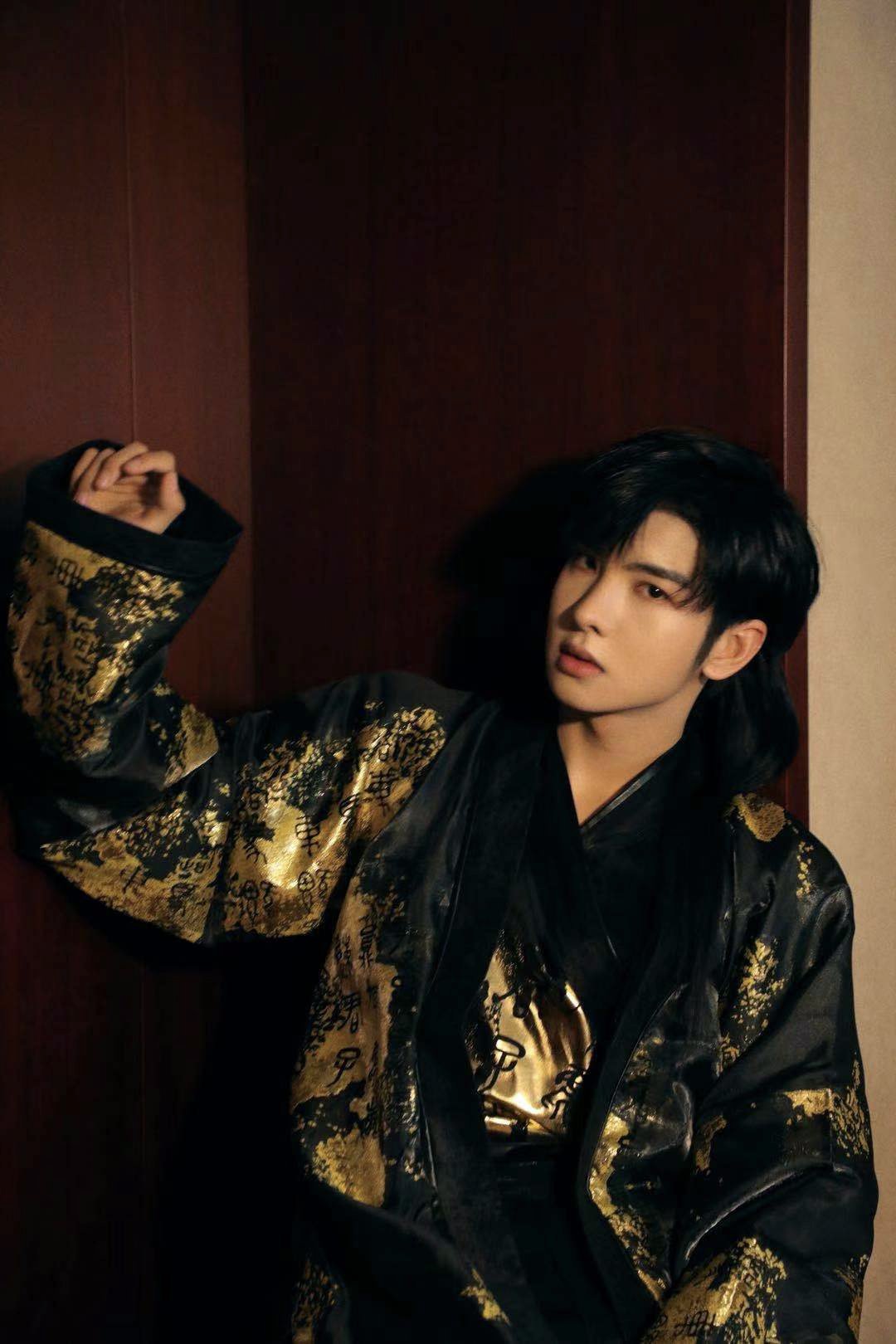 Similarly, fellow member Zheng Fanxing has also shared a statement on Weibo, reflecting his time with the team.
"To T.U.B.S fans: 

After the drama last year, I'm really happy to have been able to promote Chinese culture as a group after a series of promotional events in Thailand and China, even spending a special Chinese New Year in Thailand in 2020. Every late night spent practicing for a better performance, every time I meet you all in a different city, they were all beautiful memories!

But as an actor I wish to fully concentrate and focus on learning and honing my acting skills in order to bring you even better TV series/films.

Thus, I will no longer be participating in T.U.B.S activities from now on. Thank you so much to the company for creating the opportunity for us to perform on stage, and thank you to my friends (members) for taking care of me and all the hard work by the staff behind the scenes. I was able to experience various different fields that I have never touched on before and learned a lot of things which will always stay in my heart.

In line with the new year, I would like to say goodbye to yesterday. Wishing everyone a brand new start in 2021 and continue to be a "Smiling Star'. Also hope everyone will support my two new drama series that are set to air this year."
T.U.B.S. Confirm The Untamed Boys To Carry On As a 4 Member Boy Group
The Untamed Boys are expected to continue as a four piece with Yubin, Cao Yunchen, Ji Li and Li Bowen.
[NOTICE] Official statement regarding Song Jiyang and Zheng Fanxing leaving T.U.B.S.

We are sadden to share such news and hope you will also keep supporting all members, both those remaining and leaving.

T.U.B.S will continue as four with Yubin, Cao Yuchen, Li Bowen and Jili. pic.twitter.com/SJEIixe4hw

— T.U.B.S Official (@official_tubs) January 7, 2021
We wish the best for the remaining members of T.U.B.S, as well as Zheng Fanxing and Song Jiyang in all their activities and endeavours.