On April 28, Xiao Zhan's studio published a donation certificate as evidence against on-going rumours by anti-fans that he had falsified his donations.
The studio wrote: "You are responsible for every sentence you say", while also attaching screenshots of the user who had began to spread the false rumours.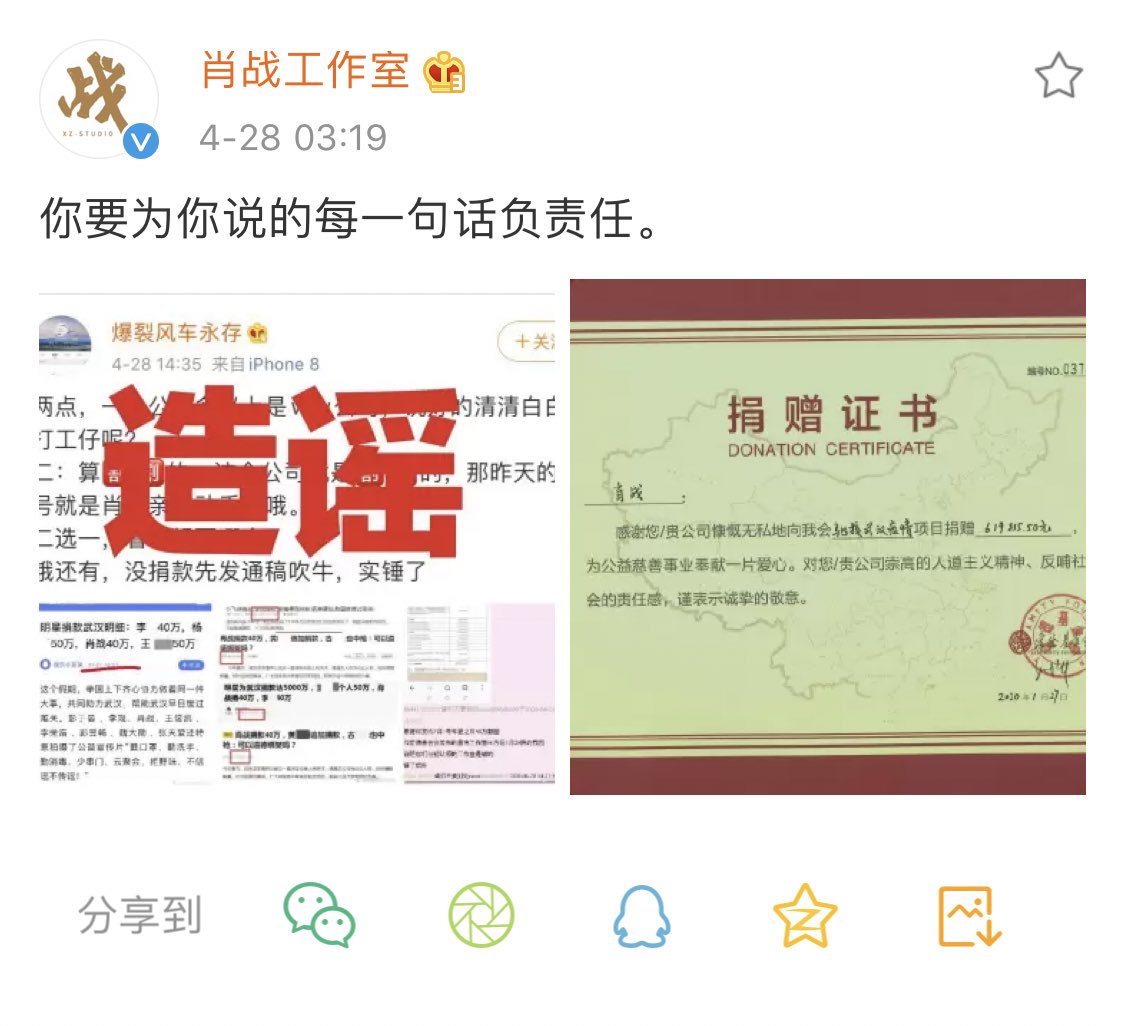 Xiao Zhan's studio debunks rumours of him falsifying his donations.
Xiao Zhan has donated more than 610 000 yuan to support relief efforts for the Wuhan epidemic
From the certificate, it can be seen that on January 27th, Xiao Zhan had donated more than 610,000 yuan to support relief efforts for the Wuhan epidemic project. The actual donation was fully received by the intended charity, contrary to the anti-fan's post that Xiao Zhan and his studio had "failed to even issue the amount as promised."
Netizens commented one after another: "Reject these rumours", "Support for civil rights!", "Anti-fans stop making up rumours", and "Stay kind."
Source ( X )