Xu Yiyang has teased fans about her upcoming new song, "Listen" (聆听) ever since her farewell letter marking the conclusion of "Chuang 2020"!
The song is finally out now on QQ Music, Kuwo and Kugou music, marking the first step of Xu Yiyang's solo career. To support the idol, do purchase the original song copy on any Chinese music platform.
Otherwise, you can also listen to her music on Youtube:
https://www.youtube.com/watch?v=Wnd8jrZUMlY
Interestingly, Huang Zitao also hinted that he took part in composing and producing the song earlier on 13th of July, which was later confirmed in the credits of the song.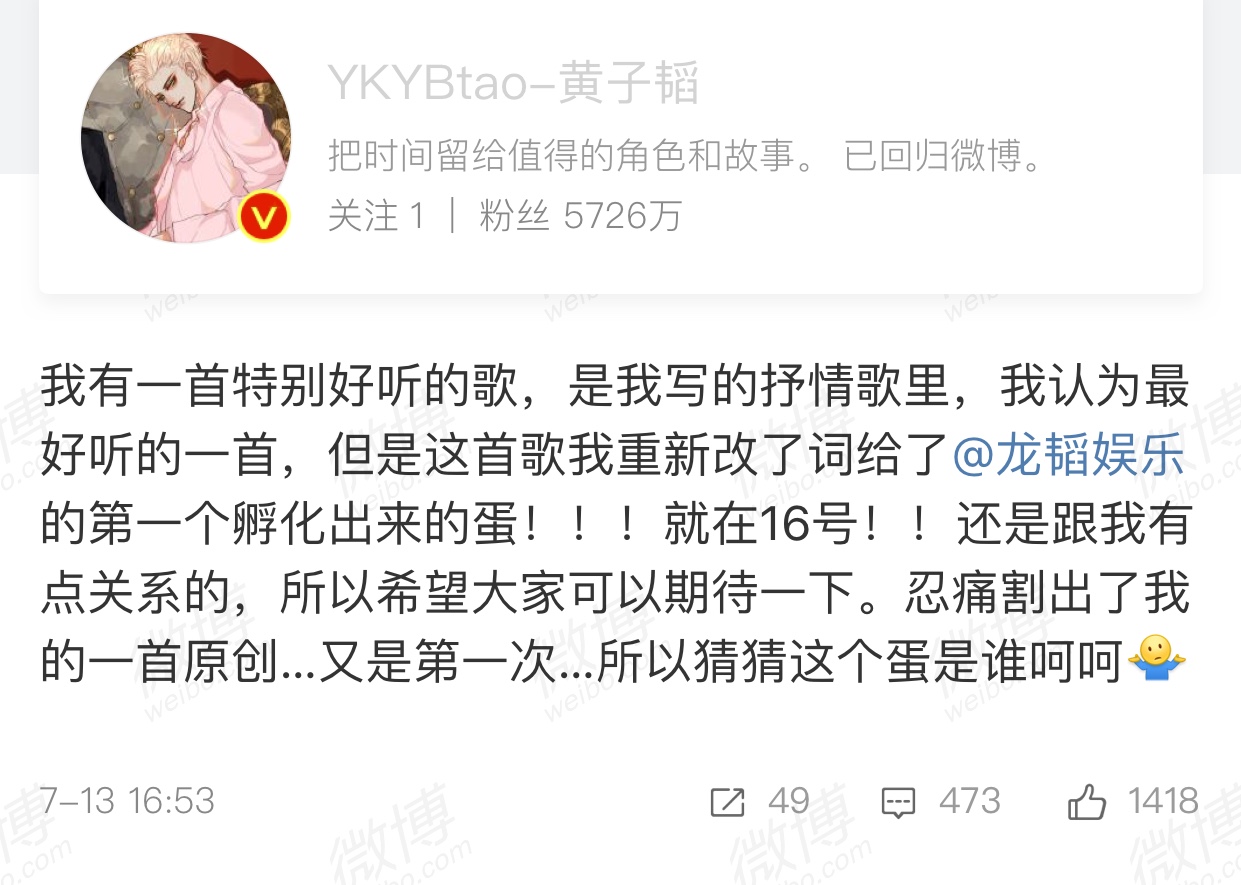 Huang Zitao took part in composing Xu Yiyang's new song, "Listen"
In the post, Huang Zitao wrote:
I have a really nice song, and its a song that is the best of all the ballads I have written. But I changed the lyrics of this song for Long Tao Entertainment's first egg that is about to hatch!!! It will be released on the 16th!! It will be related to me in some aspects, so I hope everyone can anticipate it! I've endured the pain of having to cut out one of my original works, and it's my first time…. so guess who is this first egg that is about to hatch! Hehe.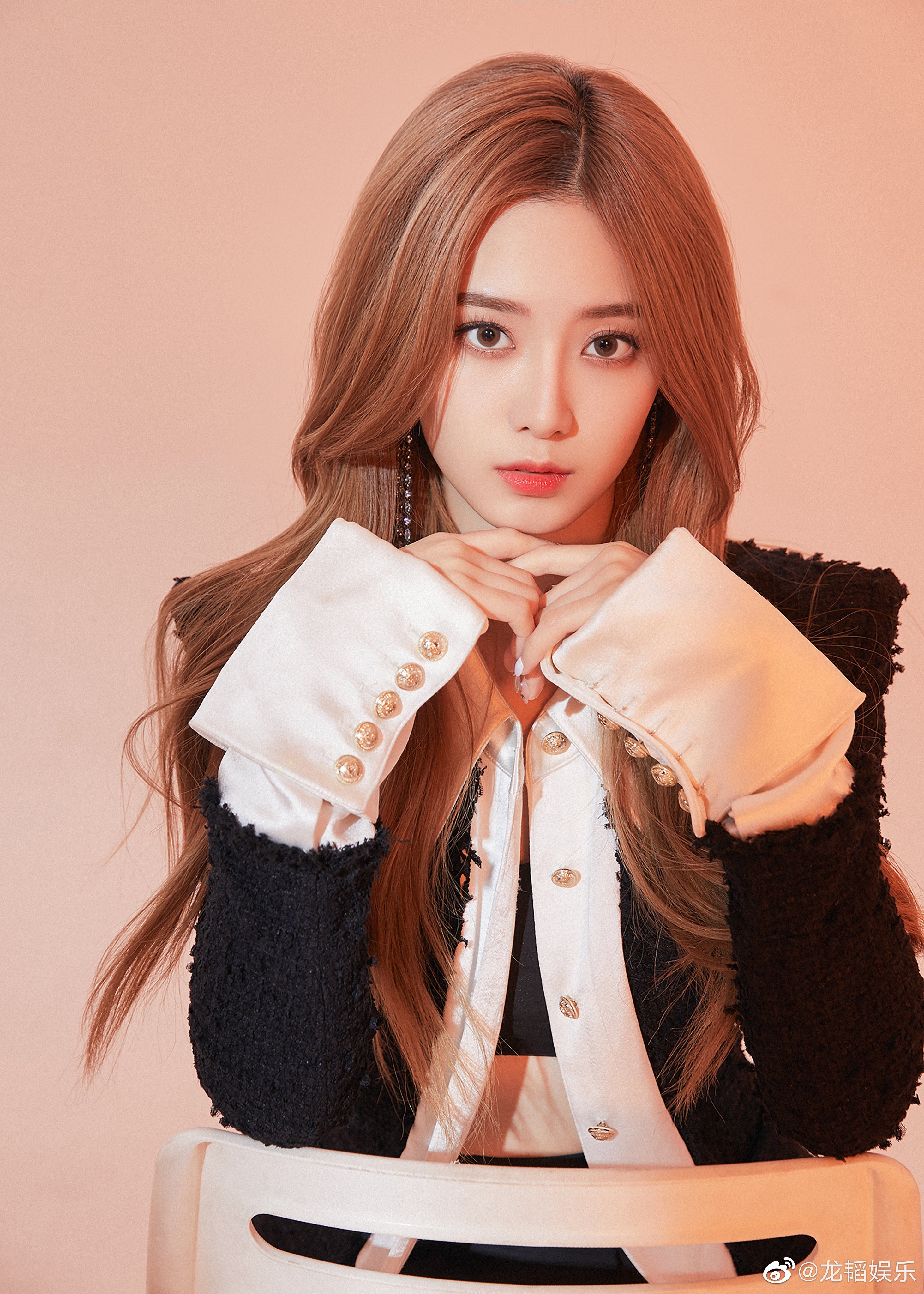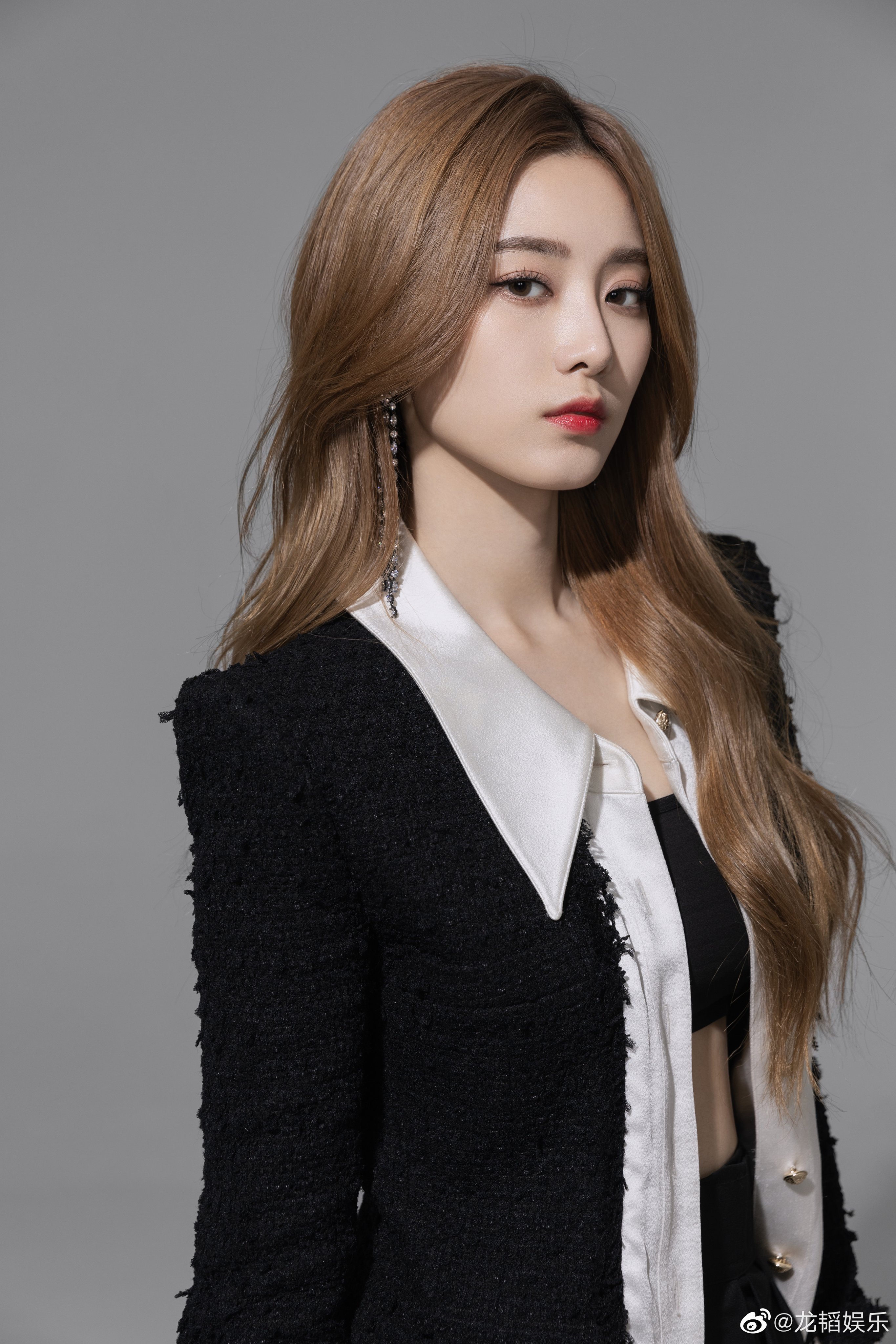 Xu Yiyang looks gorgeous in new photos released alongside her first single!
Xu Yiyang also humorously responded to Huang Zitao's status saying, "I really cannot follow your 8G network! I have just came back from taking photos, how did I become an egg? I am not an egg! But I must really thank you for your song~~"
Looks like the song was the combined effort and hard work of many parties at Long Tao Entertainment!
We hope you have enjoyed the single by Long Tao Entertainment's "first hatchling", Xu Yiyang!
Remember to share your thoughts and comments about it with us below.
---