"Youth With You 3" Trainee Tony Yu Jingtian has been a top performing trainee for this season of "Youth with You Season 3". However, as the survival show's finale episode draws close, the trainee has unfortunately become embroiled in several controversies lately.
Just a few days ago, his parents were accused by netizens to have been operating a KTV business with illegal dealings. Today, a further uproar ensued over his dual citizenship status. Netizens have called upon the idol to "retire" from the survival show as they accused him of illegally holding dual citizenship.
In China dual nationality is a crime according to Article 3 of the Nationality Law: The People's Republic of China does not recognize dual nationality for Chinese citizens. Any individual who voluntarily join or acquire foreign nationality shall automatically lose Chinese nationality. If this is true, Tony Yu Jingtian as a foreign national had entered China without approval and violated the entry and exit regulations.
Such an act is capable of violating the "crossing the border of the country". Should this be a crime, the state can rightfull depart the individual.
Netizens Accuse Tony Yu Jingtian Of Holding "Dual Citizenship"
According to a post made by Tony Yu Jingtian's mother, he did not have an "undetermined" nationality as he was born in Canada. It also appeared that Tony Yu had given up his Chinese nationality and immigrated to Canada at the age of 6.
Later, he participated in the South Korean idol survival show "PRODUCE X 101" in 2019. When asked about his citizenship, he filled filled in "Canadian" as his nationality during the self-introduction session.
During one of his victory speech in "Youth With You 3", he claimed that he was proud to be representing Chinese people in the finals. He also claimed to be representing China in a survival shows overseas, which caused netizens to be upset.
Netizens then accused him of still holding onto a Chinese ID card and using it to order air tickets in China. To hold on to a Chinese ID while accepting citizenship from a foreign country is illegal in China and can warrant an arrest.
Though Tony Yu Jingtian has enjoyed relative stability in his rankings for Youth With You 3, ranking first place on numerous occasions, such rumours may pose a threat to his position. The controversies regarding the alleged illegal business can have a severe impact on society's perception of the idol.
Are The Timing Of Tony Yu's Controversies Too "Convenient"?
Some fans of Tony Yu Jingtian have reacted to the recent controversy with anger, citing that anti-fans are jumping on the perfect opportunity to prevent Tony Yu Jingtian from debuting as the center position.
Some fans reacted by increasing their efforts and resources for Tony Yu Jingtian, which led to other netizens to call his fans out for being "irrational."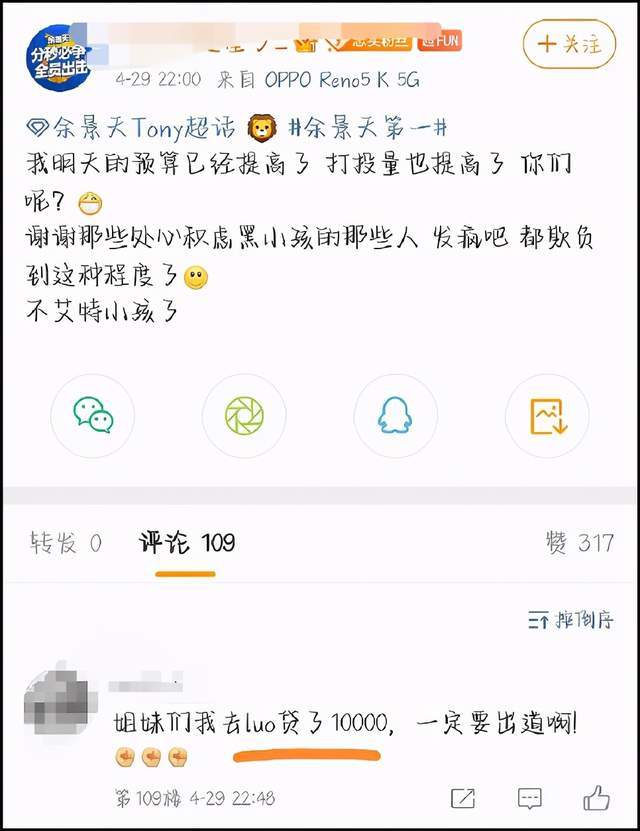 A fan of Tony Yu Jingtian went as far as to state that her own mother has gone to jail and that had nothing to do with them personally. They also justified that a parent's wrongdoings had nothing to do with their children.
Vandalism Is Found On Tony Yu 's Posters
For now, Tony Yu Jingtian remains a divisive figure. Netizens have found his posters vandalized in public, while his fans continue to express support for him.
(TRENDING! 🔥 )#QCYN3 trainee #TonyYu's posters were graffitied after his parents' business was reported on. pic.twitter.com/iS1Rp4lRlQ

— Daily Cpop News (@DailyCpop) May 1, 2021
While there have been many calls for him to retire by non-fans, his fans are still actively asking for more donations to continue voting for him to rank first for the finale debut.
For now, the allegations that he is holding a 'dual-citizenship' is not proven to be true. Neither Tony Yu or his label has stepped up to confirm or deny rumours.
What do you think of the situation? Share your thoughts with us below.
---