LISA surely blessed our eyes with her killer dance moves and dedicated but strict mentor attitude, but let's not forget how chic her outfits were throughout the whole show. We've also linked some alternatives so you can get her look for less! – You're welcome.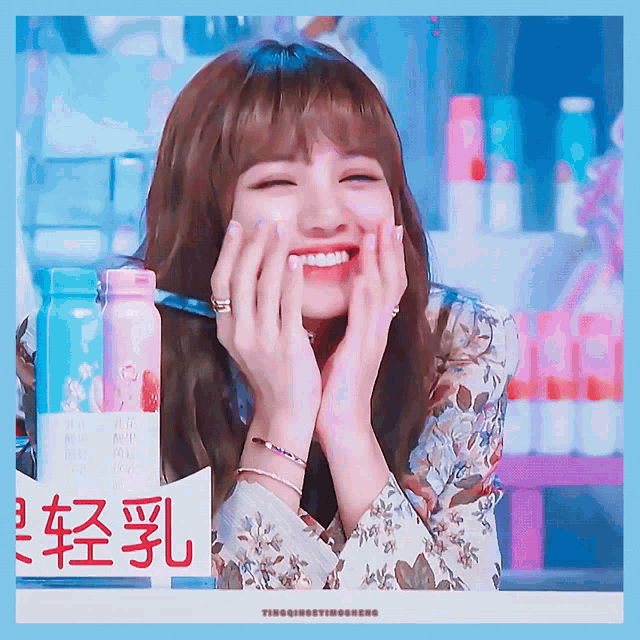 Outfit 1: Classic first impression~
Mentor Lisa introduces herself to the audience with her first appearance in episode 1!
She makes a professional entrance in a classy blazer, paired with comfortable high-waisted dark washed jeans that accentuate her figure.

If you're wondering where her whole fit is from, Lisa is sponsored by luxury brand CELINE, making our girl one of the ambassadors of the French fashion house.
Blazer: CELINE Classic jacket in stripe wool blend (USD 2354)
Jeans: CELINE Jane flared jeans (USD 609)
Jewelry: CELINE Alphabet L necklace (USD 445)

Alternative:
Blazer: Pomelo Single Button Striped Blazer – White (USD 42.25 // SGD 59)

Jeans: Topshop Editor straight leg jeans in dark wash (USD 78)
or LEVI'S Ribcage Wide Leg jean (USD 69)
Jewelry: Enroute Jewelry Barcelo Rose Plate necklace (similar shape) (USD 22.40)
Outfit 2: Distressed denim darling~
Personally one of my favorite LISA outfits throughout the variety show as the cutting of the whole outfit is unique and edgy. This head-to-toe denim ensemble really complements Lisa's fun, cool and energetic vibe.
Pair this look with some low-top white sneakers for extra comfort!
Top: GUIZIO Denim Tailored Cut-out Top (USD 365)
Jeans: GUIZIO Distressed Denim 001 (USD 346)
Alternative: 
Top: GRLFRND Lauren Denim Shirt (USD 188)
p.s You can try thrift-ing any long sleeved denim top by making the same cut outs as Lisa's top.

Jeans: Bershka distressed skinny jean in blue (USD 32 // GBP 25.99)
or LEVI'S 501 Straight (USD 98)


Outfit 3: Edgy pop princess~
The princess-like white crop top look on Lisa is to die for!! Paired with leather pants (that still look comfy to dance in) and black Doc Martens, Lisa embodies the ultimate bad girl style who pulls off the Don't Mess With Me vibe.
How does she manage to look sexy and edgy at the same time, AND while perfecting killer dance moves of In The Name Of Love & Attention? Besides her signature looks, LISA's skill and talent is why many look up to her as their idol.

White puff sleeved top: Princess Top (USD 595)
Black leather pants: Badblood ADC Leather Pants (USD 89)
Shoes: Doc Martens 1460 Smooth (USD 140)
Alternative:
White puff sleeved top: Princess Polly Marena Top white (USD 43)

Black leather pants: New Look leather look slim leg trouser (USD 37)
Boots: Topshop lace up boots in black (USD 109)
Outfit 4: MAMA in Monochrome~
Mentor Lisa teaches trainees how to dance to EXO'S Mama in a monochromatic outfit, layering a silky satin light copper colored bustier over her top to give some unique texture to the the all white look.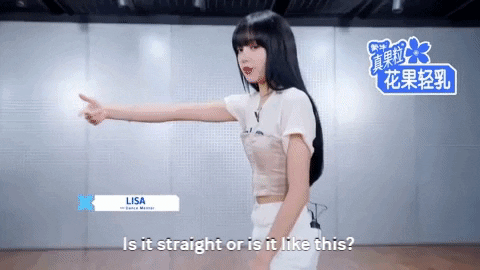 Satin Bustier Corset top: GUIZIO Satin Ribbon Corset (USD 218)
White pants: Dark Victory W1200 Perfect jeans (KRW 29,500 // USD 40.40)
Shoes: Adidas Supercourt Shoes (USD 120)
Alternative:
Bustier: NastyGal Straight From the Boudior Satin Bra top (USD 20)
or Princess Polly Koko Bustier Lemon (USD 51)
Layer the bustier over a white crop top and pair your favorite white jeans with it for a stylish look inspired by Lisa!

If you would like to see more options for each of the clothing pieces, feel free to conduct a search for similar pieces on sites like Amazon or Alibaba, or even Taobao.
It's amazing to see Lisa shine so bright in China through her mentorship on Youth With You! We truly hope that this article gave you some inspiration when you create your own outfits. Remember to let your confidence shine through when you rock them, just like LISA!