Kris Wu has been at the frontline of Weibo's trending news lately. Just a few days ago, he was alleged to have booked an entire theatre to go watch a movie with his rumored girlfriend, an 18 year old Instagram influencer known as "Student Xiao Yi."
His studio stepped out to deny the rumors, stating that they condemned accounts that shared the photos of his outing in a one-sided manner. It also clarified that Kris Wu was in fact hanging out with a large group of friends. They also threatened to take legal action.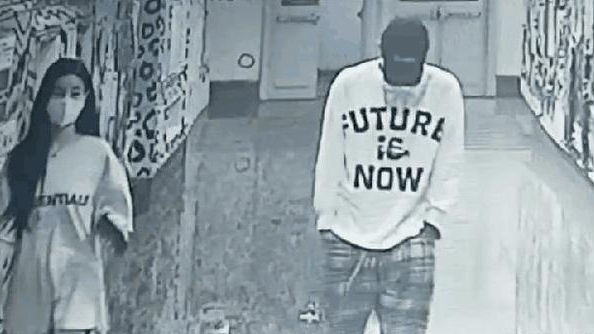 All was quiet for abit, until shortly after Kris Wu released the brand-new single "Soaring" on May 27th.
Just three days after his solo single's release, he was alleged to have been dating multiple girls at once.
A Netizen Exposed Kris Wu's 'Secret Relationship' With Her "Best Friend"
On the evening of 2nd of June, a user named Liu Meili revealed her story about Kris Wu as a self-proclaimed 'insider'.
Her post wrote:
The following remarks of mine may arouse the doubts and censure of many people, but I have decided to post this Weibo so that the majority of netizens and fans can recognize Mr. Wu Yifan's 'scumbag behavior.' Secondly, I am also doing it for my best friend, Dou Mei Zhu. She is a girl who likes to keep everything to herself and to bear the pain alone. I am the only person she has confided in about Wu Yifan, because she was afraid of affecting his career. She has never thought of wanting to find a quick way to get famous or whatsoever, she simply wanted to love normally. She never expected Wu Yifan to disappear suddenly in April.

[She] was depressed for a long time after being [ghosted on/given the silent treatment] for a long time. She was not in the mood to go to school. She has always been a sensible and well-behaved girl since she was in primary school, it could not be imagined that Kris Wu would hurt her to this extent. Look at the photos.

– Weibo post by netizen "Liu Meili"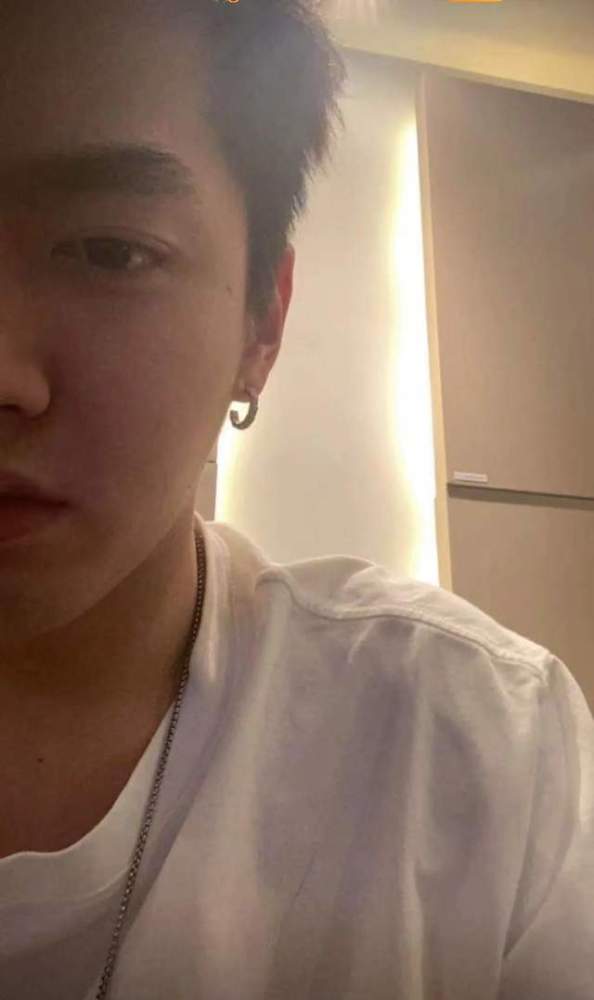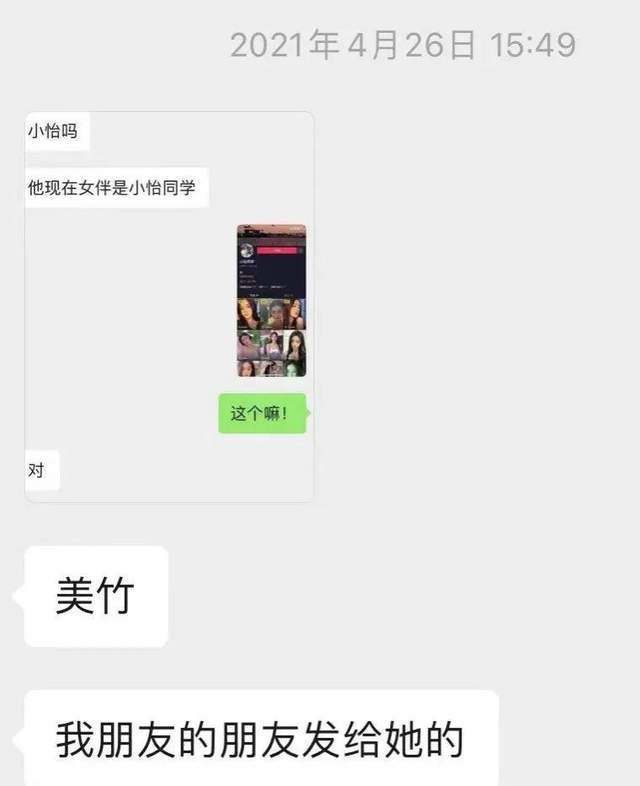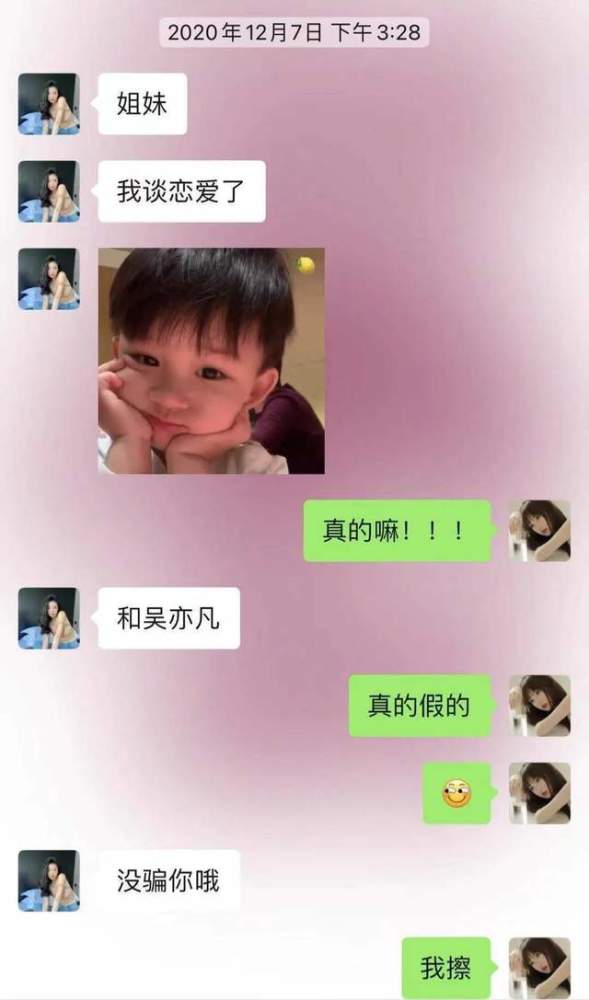 In one of the screenshots, Dou Meizhu sent a Wechat to her best friend saying that she was in love. She also insisted that she was not lying about it.
Another screenshot of the idol's alleged conversation with Dou Meizhu was revealed. The idol apparently shared a selfie with her and she shared her selfie in return. This conversation was dated back in January of 2021.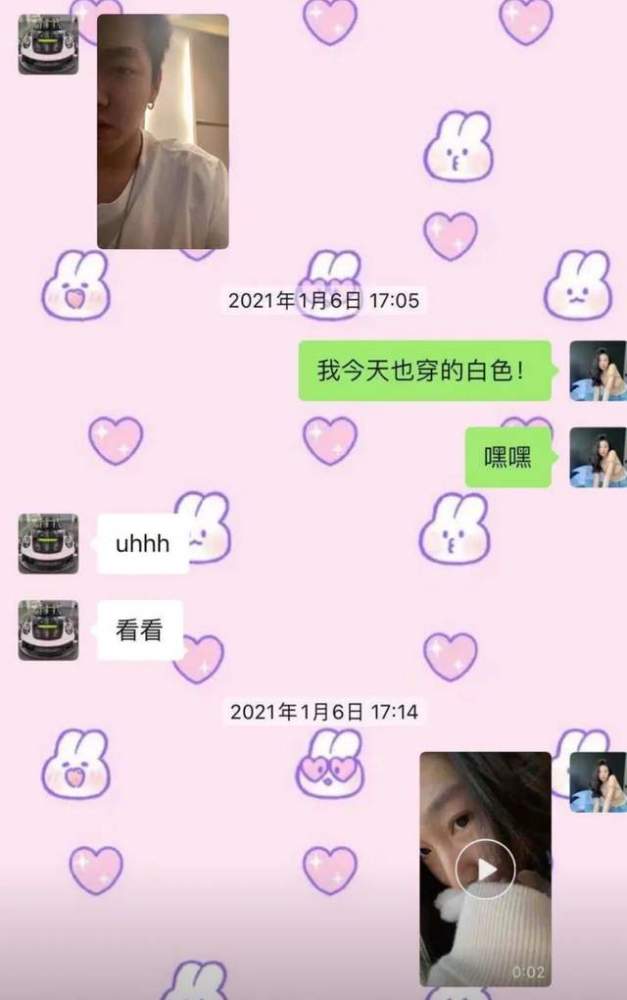 On 20th January, Dou Meizhou confided in her best friend that she 'missed her boyfriend' and that he was busy with his album and had no time to spend with her. She also revealed that Kris Wu would always ask his cousin to send her home, because he did not want to risk their relationship being exposed to the media. She told the rest not to feel envious about her situation.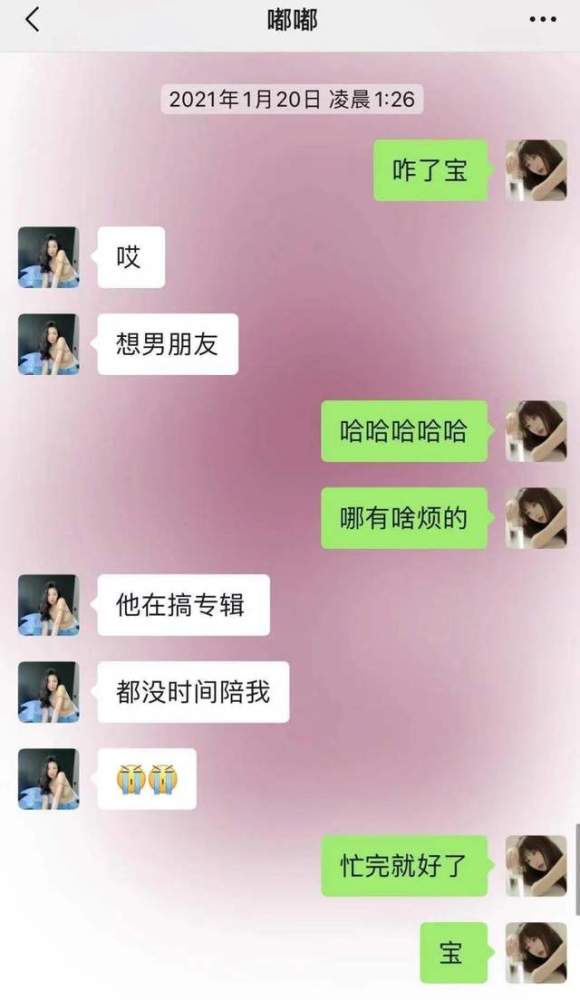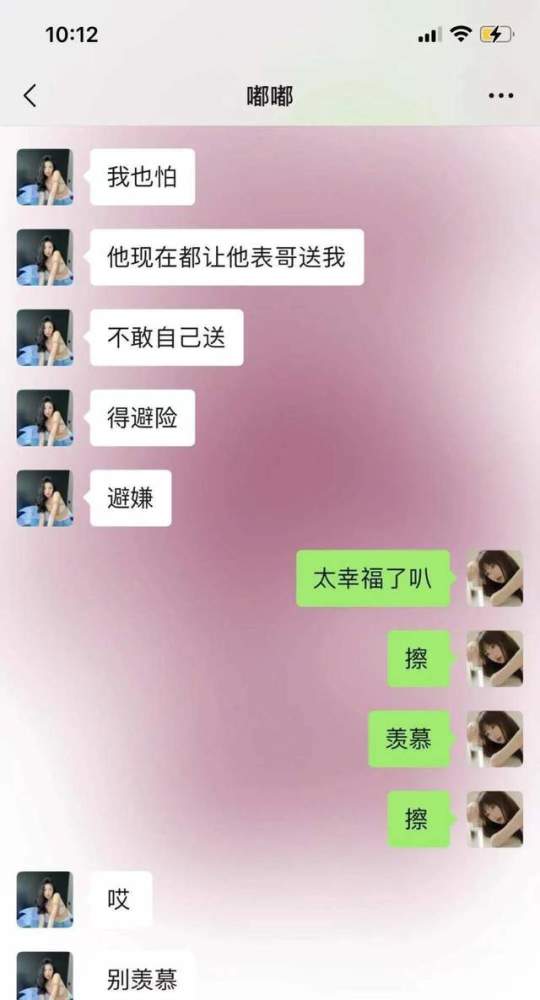 While it is difficult to determine if this was the truth, the timing of the post made at 6PM appeared to be very carefully planned. This was the peak hour where many would get off work to read the news on Weibo. It also made it more likely for the news to become a trending news topic on Weibo.
Furthermore, the attachment of photos in this incident also made Liu Meili's account more believable. Judging from the post, Liu Meili said that her good friend now has "depression" because of her boyfriend's treatment.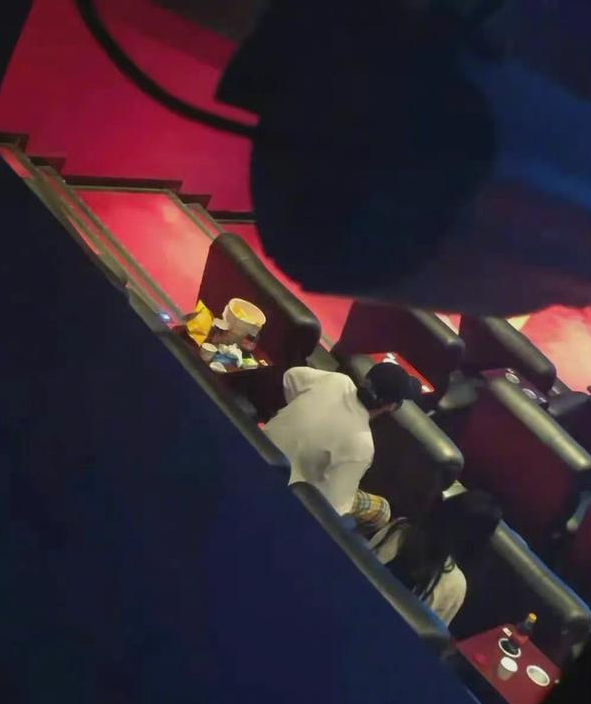 Netizens React to the incident
Netizens appear unsurprised by the incident, with top comments on Liu Meili's post saying:
"Why is it him again? How many did he talk about?"
"To be honest if the man in question is really Wu Yifan , then I would really believe this."
"Those in the fandom know that this isn't an issue of the fandom collapsing, it's just a normal daily affair."
"If this is real, then Kris Wu is a [expletives]"
"But to be honest, I can make hundreds of such chats a day. Hope to get some recordings, videos, etc."
"I'm a genuine [netizen who is a] passer-by, as much as Kris Wu likes to 'play', I have to be able to see exactly what is the proof that your friend has been chatting with is Kris Wu. Just half of his face doesn't mean anything."
Kris Wu Has Not Addressed The Allegations
For now, the account by "Student Liu Meili" has not been verified or invalidated by any party.
These texts and pictures are certainly detrimental to the career development of this popular superstar, but Kris Wu has also reached a degree of mainstream popularity to be affected by it.
Whatever the truth is, it is best for us to wait until an official statement is released from Kris Wu's Studio. Afterall, some doubts may be cast on why Kris Wu would "suddenly" ignore a girl he was close with. Nevertheless, the news would have dealt a blow to Kris Wu's image as an idol.
At the moment, Kris Wu Yifan and his Studio has not responded to the issue.
---