On the 27th of April Yue Hua Entertainment CEO Du Hua accidentally "liked" a video speculating that Yang Zi and Zhang Yixing are dating.
Netizens were upset to discover that Du Hua had liked a Weibo related to Yang Zi and Lay Zhang Yixing's relationship. Many felt that she was already adding fuel to the fire of rumours that speculated Lay Zhang's alleged relationship with the actress.
Du Hua was previously alleged to resemble Yang Zi at a recent photoshoot (pictured above). The actress's fans were not happy and felt that Du Hua had copied her style.
The timely accidental error of Du Hua "liking" the speculative video thus became trending topic on Weibo yesterday, as fans felt that she was unnecessarily 'cue-ing" Yang Zi and Lay Zhang once more. As someone within the entertainment circle, liking such speculations may be viewed as encouraging such rumours.
Du Hua Apologizes For Her "Hand Slip"
Later, Du Hua posted an apology to netizens on Weibo, saying "I'm sorry it was a hand slip [kneeling emoji]."
However, some fans still expressed dissatisfaction with her attitude and asked for her to take better care of her account in future. They felt that Du Hua paid more attention to other celebrities than the artists under her own label.
Fans of Lay Zhang Yixing and Yang Zi are also upset at her like as both parties had already denied relationship rumours that have been ongoing since last year.
Netizens React to Du Hua's "Hand Slip"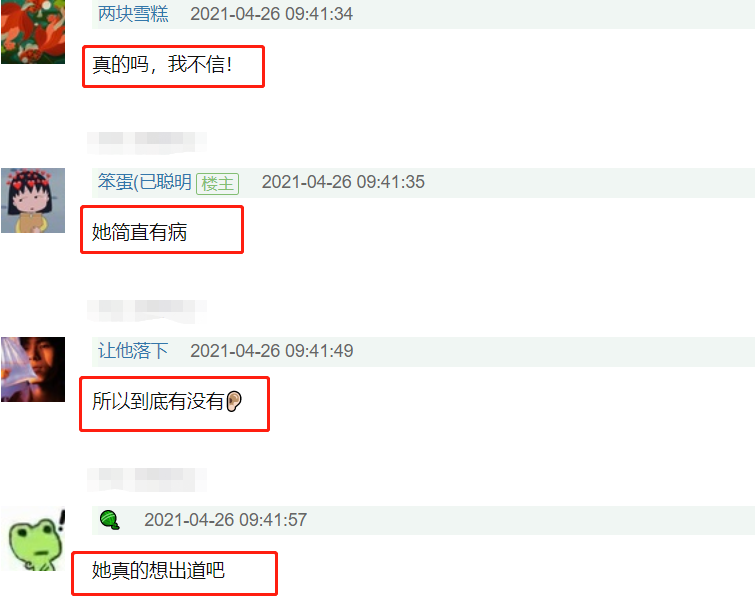 Netizens reacted to her actions with some stating:
"Huahua, as someone within the industry why don't you expose some melons to us!"
"If your hand really slipped then you would have been rushing to [pay money to get off the trending topic list] and not just to issue an apology post just to snatch the trending position for yourself."
"Hahahah, she can even have handslips 29 times. Good luck!"
"Really, I don't believe it."
"She's sick"
"Does she really want to debut now?"
---
What do you think of this news? Share your thoughts with us below!
Source (1)