Wang Ziyi (王子异) is a Chinese idol, actor and model. He is a C-pop soloist and former member of Nine Percent.
Profile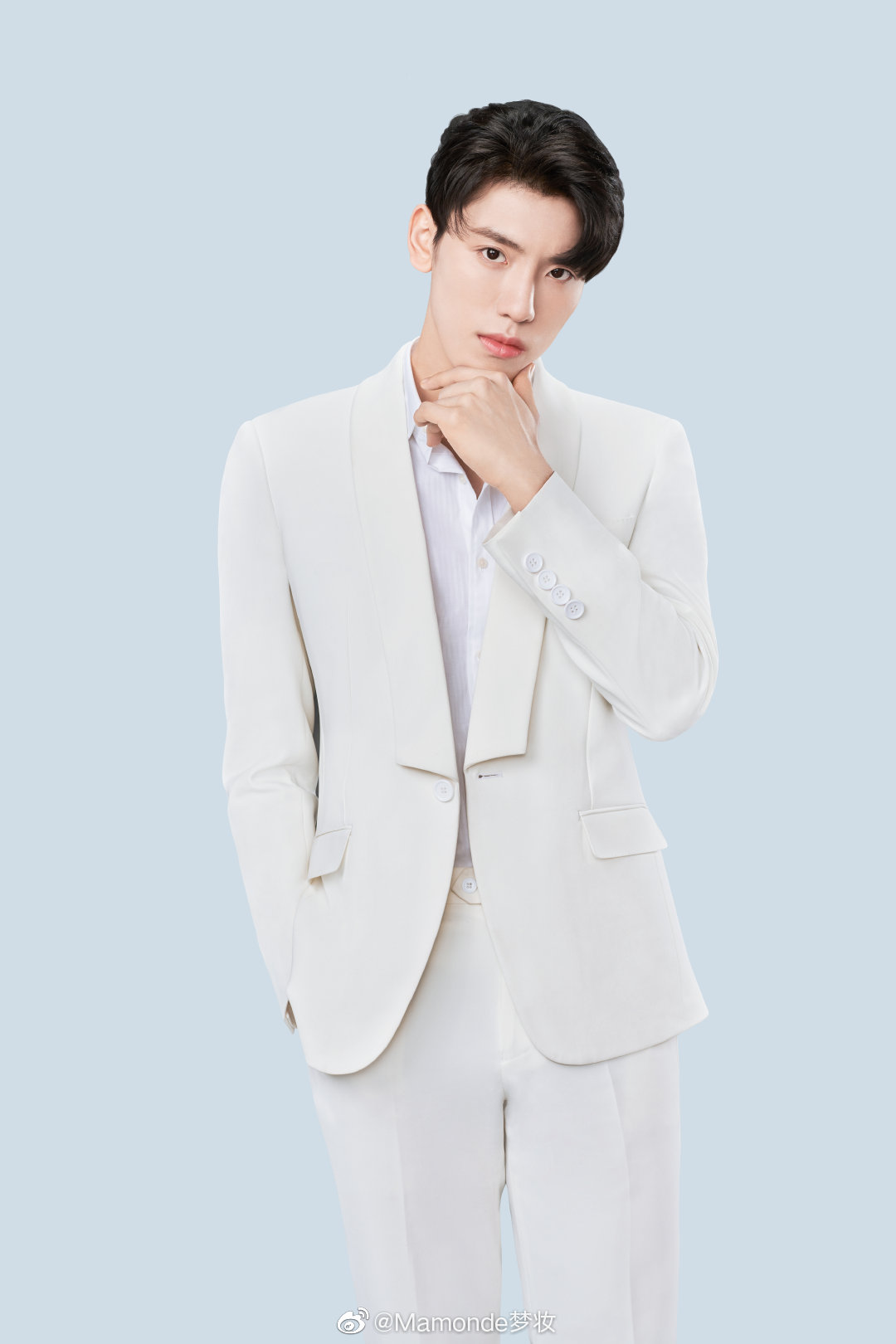 Name: Wang Ziyi
English Name: Boogie
Chinese Name: 王子异
Nicknames: Wang ge, Wanzi, Ziyi, Yi Yi
Nationality: Chinese
Gender: Male
Birthday: July 13, 1996
Place Of Birth: Shanxi, China
Blood Type: A
Zodiac Sign: Cancer
Chinese Zodiac Sign: Rat
Height: 186 cm
Weight: 72 kg
Occupation: Idol, Rapper, Artist
Agency: Wang Ziyi Studio, Simple Joy Music
Associated Acts: Nine Percent, BBT
Official Social Media Accounts
Weibo: 王子异
Wang Ziyi's Studio Weibo: 王子异工作室
Spotify: 王子异
Instagram: boogie1e
Oasis: 王子异
Douyin: 王子异
QQ: 王子异
Fandom Facts
Name of fandom: ISEE
Official fandom color:  Cyan Blue (#192F60)
Weibo Official Fanclub page: Boogie_王子异全球粉丝后援会

Facts
– He introduces himself as "B-O-O-G-I-E Wang Ziyi"
– A professional b-boy and a dance teacher prior to Idol Producer
– Finished at 7th place in Idol Producer and became the lead rapper and dancer of Nine Percent
– He is a health advocate and loves to go to the gym
– When he was a kid, he often mistakenly wears wrong shoes
– He attended art classes when he was young
– Ziyi always brings vitamins and health supplements with him
– He is gentle and soft hearted to his friends
– Loves to write rap and his own songs
– Started learning dancing in middle school
– His family owns a travel agency
– Doesn't have a pet but back in Nine Percent dorm he scoops Wubaiwan's poo (Zhengting's dog)
– Clean and neat freak
– The "official husband" of the NINES
– Jokes around a lot and always unintentionally making people laugh
– In Nine Percent, he is closest to Zhengting, Xiao Gui and Cheng Cheng and often hangout with them privately
– He sang the OST of Chinese Movie "SWAT" in December 2019.
– His childhood idol is Jay Chou, and his favorite artist is A$AP Rocky
– He has a dance studio that teaches kids street dance
– Ziyi participated in musical play "Hello Spring"
– He wrote the rap lyrics of Zhengting's Empty Space as a birthday gift in 2020.
– Ziyi walked for Neil Barrett last 2020 F/W Men's Fashion Week in Milan
– He also ramped for 8on8 x Kappa's A/W 2020 during London Men's Fashion Week
– His first ever solo concert was last October 24, 2020 in Beijing.
– He filed a lawsuit against his label, Simply Joy Music as of 2018.
– As of 2021, Wang Ziyi has remained contractually bound to his label, as the lawsuit ruled against him.
– He will be appealing against the court's ruling and it is not known when the second verdict will be out.
Wang Ziyi's Album and Singles
Come Here | 2020
99 | 2020
First Sight | 2020
Stylish | 2020
Yessir | 2020
Lost | 2020
Empty Space (featured) with Zhu Zhengting | 2020
I'm waiting for you in the summer palace (OST) | 2020
Who (OST) | 2020
With You (OST) | 2020
22 (OST) | 2020
Sea | 2019
Overdrive | 2019
Bright Summer (OST) | 2019
Take a risk with me (OST)| 2019
Born Fearless (OST)| 2019
Youth Map (OST)| 2019
Adventure with me (OST) | 2019
Look at me fr Zhou Jieqiong | 2019
6AM | 2018
AMH | 2018
Wang Ziyi TV Drama/Movie Appearances
Why Women Love (Gu Jia Xin) | TBA (2021)
We Are All Alone (Xu Ling) | 2020
Best Performance | 2020
iPartment 5 (Cameo) | 2020
Variety Show Appearances
Masked Singer Season 5 | 2020
Lady Land | 2020
Brothers – (热血满满的弟弟们) | 2020
Masked Dancing King | 2020
Go Newbies | 2020
Sing Along the Way | 2020
Crossover Singer Season 5 | 2020
The Summer Palace | 2020
Amazing Dinner | 2020
I am Singer Songwriter: Season 2 | 2020
Youth With You Season 2 | 2020
Love Timing | 2019
Beautiful Youth | 2019
Youth With You | 2019
I Like You, Me Too | 2019
More Than Forever | 2019
Perfect Restaurant | 2018
Shake It Up | 2018
Brave World | 2018
Nine Percent: Flower Road Journey | 2018
Keep Running: Season 6 | 2018
Happy Camp | 2018 and 2020
Day Day Up | 2018
Idol Producer | 2018

Wang Ziyi Latest Stage

Endorsements
Pahnli
Acupuncture 1993
Mamonde
iSDG
Philips Sonicare
Anna Sui
Superseed
Quaker
Champion
Volkswagen
COLORKEY
Pechoin
G-Star RAW
Huawei
Schwarzkopf
Innisfree
Awards and Nomination
Influential Male Fashion Icon (Sohu Fashion Awards) | 2020
Fashion Attitude Artist of the Year (Sina Fashion Awards) | 2019
Trend Figure of the Year (iFeng Fashion Choice Awards) | 2019
Fashion Trend Model of the year (Jinri Toutiao Fashion Gala) | 2019
Best male singer of the year (Asia Music Festival) | 2019
---
Please do not repost the information on this site without proper credit or permission from its authors.
This profile is compiled by MokaZhengting on Twitter and cross checked by @wzypics.
Some information came from anonymous contributors.
For more Ziyi contents you may follow @WangziyiThai & @wzypics